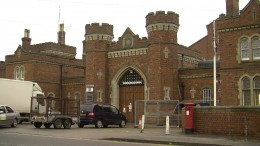 The Ministry of Justice has told LSJ News that Lincoln Prison won't close for the moment.
The leader of Lincolnshire County Council told journalists that the Catagory B prison could be downgraded or changed into a holding centre for immigrants.
In a statement, the Ministry of Justice said
"We are considering changes to the future role of HMP Lincoln. No decisions have been made, and there are currently no plans to close the prison."
" We are committed to ensuring the needs of the prison population, and best suits the current capacity."
"Any changes to the role of HMP Lincoln would also need to incorporate the ongoing requirement to deliver prisoners to and from the area's courts" said the MoJ
The jail, which opened in 1872, is home to around 740 inmates.