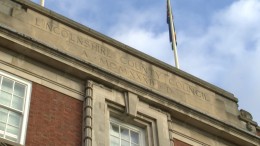 There has been a ten per cent increase in the number of children taken into care in Lincolnshire this year.
Forty-nine children have gone into local authority care so far this year taking the total number of children in care to 525, the highest figure for two years.
There are strict rules in place for people who want to foster children. One requirement is that potential foster parents are not allowed to smoke. Another criterion is that you must be able and willing to drive and have access to a car.
Marianne Overton, an independent councillor says, it's important that local authorities act as a safety net: "Friends and family are really important but they can only do so much. You do actually need some professional support particularly where there are children with learning difficulties."