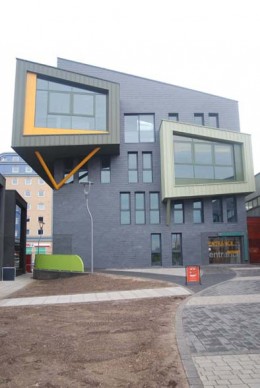 With the credit crunch hitting everyone the race is on for that perfect job. It seem's now that even students are being affected so, to help them,  next week sees the start of the University of Lincoln's enterprise and employability week.
The event is designed to help student's with things like Cv's and advice on setting up your own business. It's hoped the week will highlight the importance of being  prepared for the hardships graduates may face after Uni.
Our reporter Sam Turpin went down to the enterprise building to see what it was all about.