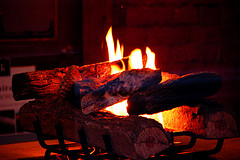 Around 30,000  people will die over the winter months, according to UK Community Foundation.
As a result, the foundation has set up a UK wide surviving winter appeal.
Lincoln is the highest in the East Midlands for fuel poverty.
According to the City of Lincoln Council 2013 Drivers Report, around 16.8% of  households are estimated to be in fuel poverty.
This is one per cent higher than Burnley and ten per cent higher than Stevenage.
Bethan Lloyd, Charity Administrator for Restore, spoke about families in fuel poverty.