Six years ago today, the Hunting Act was introduced, prohibiting any kind of hunting with dogs.
Prime Minister David Cameron has indicated that the Government will soon vote over whether or not to lift the ban – something which animal rights groups strongly oppose.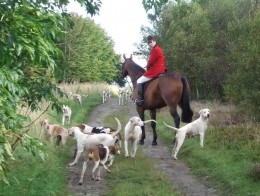 Alex Blackburne spoke to Christina Bengston from the League Against Cruel Sports, who explained about hunting in Lincolnshire.