Lincoln Interdependent clothing store, Wildcard, ran a "Guerrilla retail" event last week in an attempt to cater for people who want edgy apparel with a personal service to match.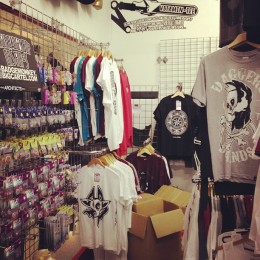 Michael Chapman, the owner of Wildcard, said:
"we've been Lincoln's dirty little secret for quite a while now."
"I wanted to make sure we found ways of getting to other markets. so i came up with a concept of packaging pop-up store, call it a guerrilla retail event and then take that to covered shopping malls in different cities around the UK."
He says it's going to be a really big year for independent clothing comapnies.