A man from Lincoln is running every weekend, come rain or shine, in order to raise money.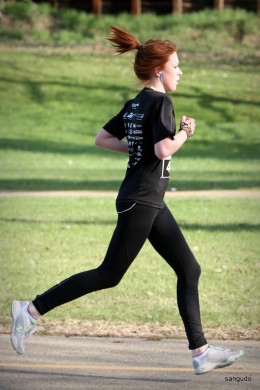 Having first taken up running when he was 18, 23-year-old Shane Nicholl has been regularly running for five years, and is raising money for the National Eczema Society.
He explained his reasoning for choosing the society: "I have chosen to raise money for the National Eczema Society because I have witnessed first-hand the physical and emotional toll these conditions have had on my partner, who has been suffering from eczema for the past seven years."
He continued: "Before meeting my partner, like many, was ignorant of how extreme eczema and related conditions could be, but I have since learnt the debilitating effect it can have on day to day life.
"When her condition is at its worst, I feel at a complete loss and it is heartbreaking to see her struggle physically and emotionally with her skin, knowing there is little I can do to help."
Rather than sitting in a bath of baked beans or doing a sponsored silence, Shane chose running as his way of fundraising.
Nicholl is planning on running 1,000km in total across the year, including the London Marathon, the Yorkshire Marathon and the Great North Run.
Further details, including how to donate, are available on his website. Shane's partner also runs a blog about her eczema.