A new housing estate being built in the shape of a "Colosseum" is nearly completed.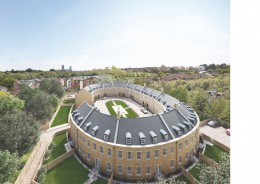 The estate is situated in the prestigious uphill area of Lincoln, sharing the area with the Cathedral, Lincoln Castle and Bishop Grosseteste University.
The estate is being constructed by Tennyson homes, and the 14 Gregorian style houses will cost from £450,000 to £950,000 depending on size.
Some of the five and six bedroom houses will feature cinema and games rooms along side the standard kitchens and bathrooms.
You can register for a viewing here.