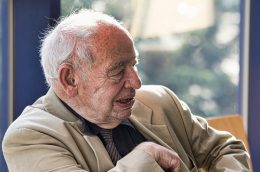 Stamford born crime writer Colin Dexter has died in his Oxford home after a lifetime of achievement and acclaim.
Born, Norman Colin Dexter on 29th September 1930, he graduated in Classics at Christ's College, Cambridge, after completing his national service in the British Army.
Dexter was most well-known for his Inspector Morse series of novels, written between 1975 and 1999. These novels earned a TV adaptation on ITV for over 10 years.
For his services to literature, he was given an Order of the British Empire Award in 2000.
The show spawned two spin-off shows in Lewis and Endeavour.
The Inspector Morse programme currently holds a rating of 8.1 on movie rating website IMDb.
Colin received five Crime Writers' Association awards for his novels between 1979 and 1992, winning the Lifetime Achievement Award in 1997. He also received a Macavity Award in 1996, and in 1980 and became a part of the Detection Club, a group of elite mystery novel writers.
Fans of his work can come together on the official website for The Inspector Morse Society.