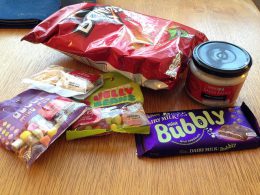 MPs are calling for harsher measures to be implemented to cut childhood obesity.
The Commons Health Committee has issued a report criticising the government's strategy, published in August, intended to combat the problem.
One measure from the strategy, aiming to lower the amount of sugar in food and drink marketed towards children, was made voluntary. Government has not agreed on penalties food manufacturers will face if they do not comply with this.
Previous recommendations made by MPs to tackle obesity have been either ignored or rejected by the Government.
Plans put forward included controlling 'Buy One Get One Free' promotions upon unhealthy food and drink and harsher controls on the marketing of these products.
MPs claim that industry representatives agree with them, and do not believe that these measures should be voluntary. They said: "Retailers who act responsibly on promotions should not be put at a competitive disadvantage to those who do not."
Rachel Linstead, a local nutritionist, says that childhood obesity is a complex problem.
She said: "Cooking from scratch is the best way to reduce obesity. You can control the sugar, salt and fat that goes into your food which you can't do with ready made products.
"Childhood obesity is rising because of a lack of activity, poor portion control, and unconscious eating."
She claimed cuts to sports programmes in school and the rise of technology, driving children inside to play rather than heading to parks with their friends, both play a big part in the increase of obesity in children.
She also said that is not enough to just eat healthily. "It's about what we're eating but it's also about portion control, even though we're eating healthy meals we're eating too much which created the same problem."