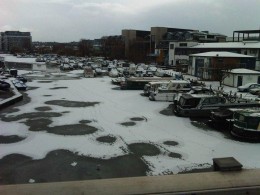 With minus temperatures and more snow due to blanket the country over Christmas, the elderly and vulnerable are going to need a helping hand.
 A group of volunteers in the St Giles area of Lincoln are offering help to collect prescriptions, do food shopping, and clear snow for any vulnerable people that need their help.
 Marcus Hacker is the project leader for 'looking out for residents'. Lauren Lewis spoke to him earlier to find out how the project will be spreading Christmas cheer to the community.
For more information, contact Marcus Hacker for 'Making a difference for St Giles' on 07545142079.