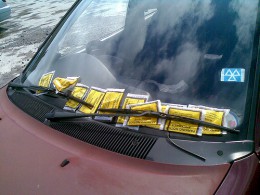 Over £1 Million of parking fines have been issued since 2012 in Lincolnshire 
A freedom of information (FOI) request has revealed that over £1 million of parking fines were paid since the end of 2012 to Lincolnshire County Council. The parking fines are issued with on street parking throughout the county, and fines for car parks are administered by the local district council.
With over 1,000 parking fines not being paid in 2015, this figure should be much higher. Lincolnshire County Council had the highest grossing income from parking fines in 2013-2014, when the fines rocketed up from just over £300,000 to over £1 million.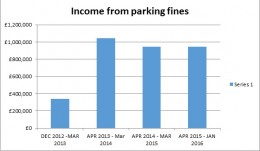 For more information on parking fines, click here