The popular local coffee shop Stokes of Lincoln is opening a new branch on the highstreet.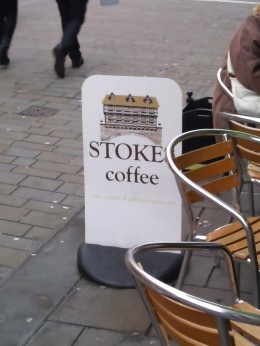 Stokes is a family run business that was established in 1902 and has stayed in the family since then.
The new store will aim to continue to give the same quality coffee as the original shop. The store will be located higher up lincoln highstreet but managment.
We spoke to the current owner of the Stokes of Lincoln, Nick Stokes he said that;
"The high bridge has been going a long time and it's pretty much full to capacity, it seems to have never lost it's charm with the people of Lincoln."
"we thought it would be nice to open a new outlet in a suitable place to allow for a different expierence."
Stokes are hoping to attract a slightly different market from the original cafe and are aiming for a more contemporary look and feel for there store.
Stokes Nick