"If somebody had cancer, they wouldn't be told to come back when it's more advanced," says 18-year-old eating disorder awareness ambassador, Caroline Baumber.
Charities are asking for eating disorders to be taken more seriously by GP's. Around 1.6 million people in the United Kingdom suffer from an eating disorder. It's estimated that 10 percent of these sufferers are anorexic, 40 percent bulimic and  the rest fall into a 'not yet specified' category. This category can lead to people not getting the treatment they need straight away, if they do not meet all criteria of an eating disorder.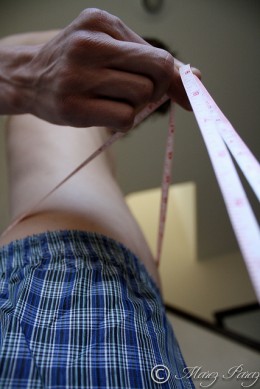 Eating disorders can severely affect the lives of sufferers and those around them. This week is the disorder's national awareness week, aiming to highlight the issues surrounding referrals of patients suffering with symptoms and also banish the stigmas attached to such disorders.
B-eat are the largest eating disorder awareness charity in Europe. Based in England, they are funded from a variety of fundraising, donations, trusts and grants. They are heavily supported by volunteers who act as ambassadors for their area, to help raise awareness. Many of these representatives have suffered personally, or may still be suffering.
Caroline Baumber, 18, has suffered with anorexia since the age of 13. She is now a B-eat ambassador for Lincolnshire and says "there is a very fine line between what's normal in our society, the dieting culture and having an eating disorder".
Caroline is now getting ready to sit her A-Level results and is hoping to go on to university to study medicine.
She said: "People can recover from eating disorders and go on and have completely happy, normal lives but the process is a long time.

"Even if you're not fully recovered, you can still get out there and live your life and reject what is remaining of the eating disorder."
Your GP should always be your first port-of-call if you feel you may be suffering with an eating disorder.
The full interview with Caroline can be found below.