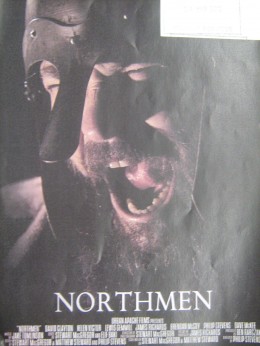 The £300 film premieres tomorrow at the Odeon cinema in Lincoln and was made by students at the university.
 'Northmen' is a historical film about an invasion by Danish King Sweyn Forkbeard in 1006 famine starved England. Winter comes and the Danish go back to their ships but leave 5 of their men behind.
 The premiere tomorrow is for the press and close friends of the films makers only but there is another premiere open to all in the Co-op lecture theatre in the university on Monday at 7pm. entry is free.
 For more on 'Northmen' and to see the trailer for the film visit  www.thelinc.co.uk