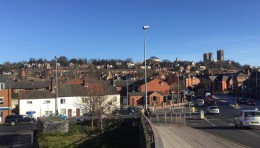 Statistics released today from the Office of National Statistics have shown that the growth in the price of house prices has dropped.
In 2015, house prices around the country increased by 6.7% according to ONS figures.
Lincoln sits below the national average. The City saw an increase in residential property prices of 4% in 2015 and 5.2% in 2014.
In 2015, prices increased fastest in England, at 7.3%, and slowest in Scotland, where they fell 0.2%.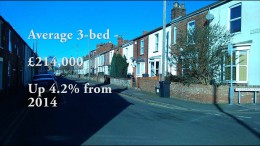 The average price of a three bed semi-detached house is currently £133,000, £200,000 below the national average for the same property.
Andrea Artwell, sales manager at Your Move said: "Lincoln can never keep up with the national statistics, which is great for us. The Office of National Statistics always seems to reflects the south, property tends to be a lot cheaper when you start going north.
"We're hopeful that prices will stay steady throughout the year and our local increase will eventually get smaller and smaller."
Rhys Meyers, a sale negotiator at Northwood thinks that the changes to the property market will be beneficial to Lincoln. For more, watch the full interview with Rhys.