North Lincolnshire Council have introduced £150 litter penalties to keep the streets clean and to increase the county's environmental awareness.
This campaign comes after residents called for tougher consequences for littering and dog fouling in the north of the county.
Anyone caught littering will be given a fixed penalty notice as part of the council's zero tolerance policy. Around 70 fines have been issued since the system began.
Councillor Rob Waltham, Leader of North Lincolnshire council says that as a county "it's a real passion we have for the environment" and that the new penalty system is all about "enabling people to see the consequence of their actions".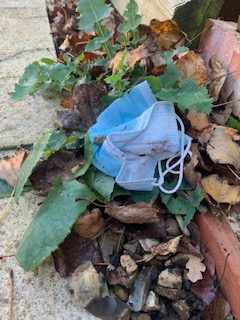 The Cost of Clean ups:
It costs the taxpayer around £1 million each year just to clean up other people's waste. This ensures that the county is kept clean from the majority of litter, however the new penalties will confirm that those who purposely drop litter will be held more responsible for their actions. Cllr Waltham said: "it's not fair that you or I should pay for other people's reckless behaviours".
The penalties are in place to show just how easy it is to dispose of waste without needless littering. The increased use of disposable facemasks has added to the amount of litter the council is having to remove and Cllr Waltham thinks people ought to be "encouraged to dispose of their masks properly" as masks cannot be recycled but don't need to be littering the streets and further damaging the environment.
The council believes that in trying to prevent littering at a local level will encourage people to think more responsibly about their behaviour "It's our planet and we need to do our best to preserve it".