Access Lincoln has joined the fight to reduce road congestion in the city with a month-long competition aimed at getting commuters to cycle more often.
The Love It, Lock It Up campaign, first set up in 2018 and funded by Lincolnshire County Council, is offering a £50 voucher to the winner of a photo competition.
Participants are asked to take pictures of themselves and their bike at one of five heart-shaped bike locks around the city.
Alison Mackfall, Access Lincoln project coordinator, said the scheme was set up to encourage people to be more active and cut down on the problem of traffic Lincoln faces.
She added: "We all know traffic is an issue. The Love It, Lock It Up campaign will hopefully get people to cycle around the city so this isn't so much of a problem."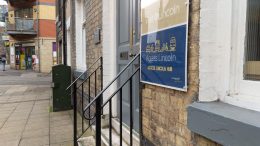 People who want to be included in the competition must tweet a picture of their bike with one of the bike hoops to #LoveItLockItLincoln.
Last year, the county council-funded programme received 60 posts from participants hoping to win the prize.
Sam Jones, a sales assistant at Lincoln-based cycle shop Giant, said: "Compared to other city's Lincoln does have a reasonable network of cycle paths that allow travel in and around the city.
We would not say it is dangerous to practice cycling around the city but as always would advise people to practice correct cycling etiquette and obey the high way code."
Recent figures released by Cycling UK have revealed that around 3% of adults cycle every day or nearly every day. Over 71% of people said they never cycle.
Details of the competition are on the Lincolnshire County Council website.