In a dark year , Karl Trice, 30, is looking to light up neighbourhoods across Lincoln with his idea 'Light up the Night'.
"It's been such a bad year, I just thought how can we lift some spirits, make people smile and spread joy?" said Karl.
The initiative urges people to decorate at least one window in their house with Christmas lights, brightening up the streets every day leading up to Christmas.
The Facebook page set up by Karl has accumulated just under 500 likes, with him urging those following the page to post their contributions.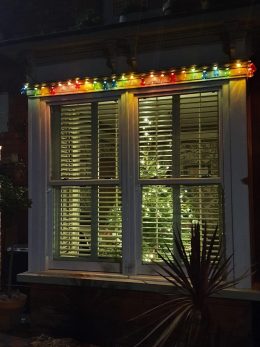 "I love seeing the bright lights riding back home from work, it makes me smile, so I thought it might make other people smile," said Karl, 30, from Lincoln
"If everyone decorates just one window, families can walk round the communities at night to see all the lights, bringing communities back together as one."
Greens Health Store, on St Mary' Street Lincoln, is  one of many businesses across the city taking part in Light up the Night.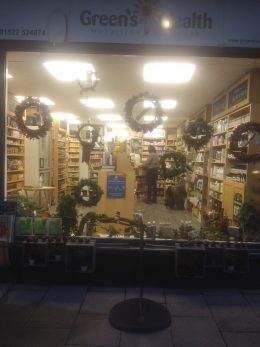 The Owner of the store, Karen Boulton, said: "I think it's just what we needed after the year we have had, something to add some cheer to the city."
While this is his first year running the event, Mr Trice hopes to make it a yearly thing whilst expanding the event.
You can find the Facebook page for the event here: https://www.facebook.com/Light-up-the-night-104111391448821/