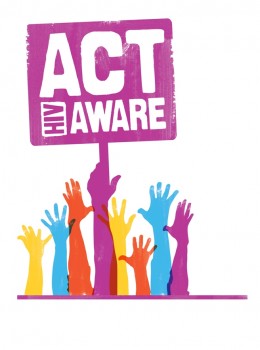 December 1  marks the return of World AIDS Day, an event which  gives people worldwide the opportunity to unite in the fight against HIV and AIDS.
The event shows support for  men, women and children who are living with the virus and commemorates those who have lost their lives to it.
Over 90,000 people in the UK are currently living with HIV whilst more than 25m worldwide died from the virus between 1981 and 2007 making it one of the most destructive pandemics in history.
Despite the scientific advances that have been made in HIV treatment, many people still do not understand how to protect themselves and other people from it.
World AIDS Day is important in reminding politicians and the public that there is still a vital need to raise money, increase awareness, fight prejudice and improve education.
One group that is doing its bit to raise awareness is Positive Health, a Lincon-based charity which aims to provide confidential information and support to people infected and affected by HIV and AIDS. Staff and volunteers of the charity whose message is 'Be Positive, Stay Negative'  will be handing out red ribbons and collecting donations in Lincoln High Street and local supermarket Asda in North Hykeham.
 A World AIDS Day service will be held on the December 1 at St Mary-le-Wigford Church in Lincoln at 6.30pm. All funds raised by the day's donations will go to the Chris Cinclair benevolent fund, which was set up in memory of one of the founding members of the organisation. The money will help support HIV positive people who are experiencing extreme financial hardship.
For more information on HIV and how to stay safe visit: www.hivaware.org.uk