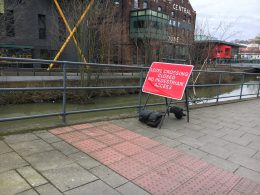 Lincolnshire County Council are appealing for the public's help, in creating a new transport strategy. Lincoln has been ranked as one of the worst cities in the UK for traffic congestion, in a study done by data analysts Inrix.
The council is now working on a new transport strategy, and has posted an online survey for the public to answer, on how their transport can be improved. 
The questionnaire covers a number of transport methods including; bus, train, car, cycling and walking.
Using the information from the surveys, a new transport strategy will be complete in time for autumn 2019. The new strategy will be in place until 2036.
Cllr Richard Davies, executive member for highways, said: "We want as many people as possible to complete our questionnaire about their experiences travelling around the city and expectations for the next twenty years."
LSJ News has found there has been varying experiences from Lincoln transport users.
Student, Georgia Stephenson, 22, from Keddington (a village just outside Louth), commutes to Lincoln via bus. Miss Stephenson said: "To get to an 11 am lecture most of the time I have to get the 7.10 bus, as the 9.50 would not make it in time."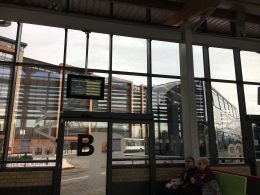 Jennifer Kinsella, 73, Swanpool says: "I would like them to consider spaces between bus stops, in some places there's one five minutes after the other, and in another places you go quite a way, and that gap in between in the dark or pushing a pram with children is a long way."
James Screeton, 24, Lincoln is an electric bike rider. He says: "I've had kids walk out in front of me. Cycle lanes would be nice, given enough toddlers have walked into the road in front of me when parents are walking and texting, I'm not sure a cycle lane will prevent things like this though."
Tyler Gregory, 24, Birchwood says: "They could run the buses a lot quicker, and more efficiently. On my estate, on Birchwood, you get one bus every fifty minutes. I cycle to work and they should make a cycling route down Skellingthorpe, there isn't one. Down Skellingthorpe it's just a tiny path so I often end up going into hedges and stuff, and it's dark as well, it's always icy this time of year."
Here is the link to the survey to help the new transport strategy: https://www.lincolnshire.gov.uk/transport-and-roads/strategy-and-policy/lincoln-transport-strategy/81505.article