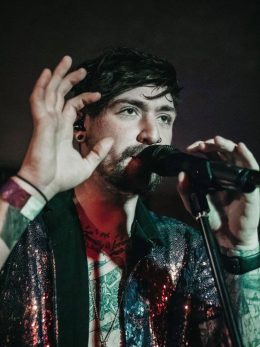 This past weekend a handful of Lincolnshire's hottest upcoming bands came together for a night and raised a total of £622 for the Alzheimer's Society charity.
Lincoln's very own punk rock band Hideout, The Ultraviolet and Kings & Bears, both from Boston, and Don't Forget Rupert, who originate from Nottinghamshire but have found a second home within Lincoln, all performed at the event that took place on Saturday at Liquor, located above the Trebles nightclub.
The event was organised by Emma Godden and Laura Taylor, who are also co-leaders of the Alzheimer's Society. Emma said "It was a great opportunity to get people together which helps raise awareness of Alzheimer's as well as raising money for the charity".
The previous Forget Me Rock's event which also featured Lincoln band Hideout was held at The Platform at The University Of Lincoln and was headlined by Carry The Crown, also from Lincoln, earned £446 for the Alzheimer's charity, and this year the event earned a total of £622.98.
Alzheimer's Lincoln was set up by both Emma and Laura, who are students at The University of Lincoln, with hopes to raise awareness of the condition and raise money to aid research about the disease that has affected many people.
Zach Pritchard and his band Hideout returned for the second Forget Me Rock's gig, he said: "being able to support a charity and raise so much money is really one of the best feelings", He continued: "Getting to do what we love, perform and spread our message and love of music, and also spread the message of this amazing charity honestly couldn't be more perfect".
Approximately 850,000 people in the UK alone live with dementia, the number is set to reach over 1 million by 2025, and with events and activities such as Forget Me Rock's taking place it allows locals to enjoy an evening of entertainment and also support a cause that affects many people.