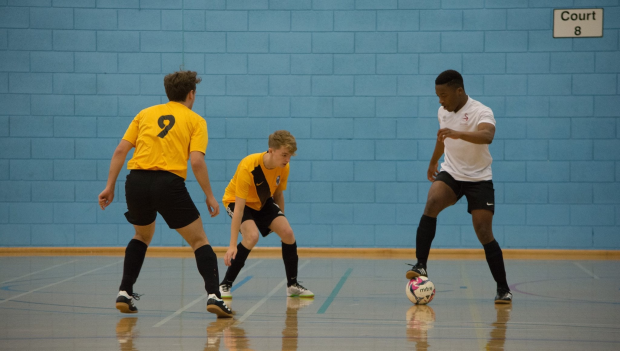 Last night, Chelsea's supporters were allegedly heard singing a chant about Liverpool's Mohamed Salah.
The striker was reportedly dubbed a "bomber" by a small group of fans during the first leg of Chelsea's Europa League quarter final against Slavia Praha.
The episode, if confirmed, would be the last in a long line of recent racially-charged episodes, and some players, most notably Danny Rose and Raheem Sterling, have been more and more outspoken on the matter lately.
"It's quite disgusting," Seun Alaba, futsal's Vice-President at the University of Lincoln, said. "It's 2019 and we still have this problem. It's quite bad that nothing is being done, and it seems to happen a little more with Chelsea fans, although I'm sure that there are other racist fan-bases."
Anti-racism organisation Kick It Out released a statement condemning the episode, highlighting the innocence of the club itself and lauding the stance it has taken regarding this situation.
The frequency of these abuses made the team at LSJ to question whether this mind-set might stem from the grassroots level, leading them to interview a person involved at various levels of amateur and youth football.
LSJ reporter James Earl spoke to Mr Alaba.
[sc_embed_player_template1 fileurl =https://archive.org/download/info_lsjnews_Seun/Seun.mp3]