An emergency service that helps those unable to heat their home during winter has seen a change in management at the Lincolnshire Community Foundation.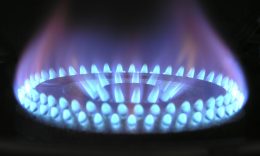 For the past five years, Responders to Warmth has operated as a Community Interest Company, providing Lincolnshire residents in fuel poverty with oiled-filled radiators, electric blankets and other solutions when they ring an emergency hotline.
"I was told it would be run in a different way and the pot from the County Council would also be used to fund other things," said Ian Pepperdine, who recently stepped down as a Director.
A spokesperson for the organisation says the frontline service remains unchanged: "The Foundation continues to respond quickly and provide support to those people left vulnerable as a result of having inadequate, or no form of heating, during the Winter. Referrals can be made easily via the helpline number and applicants only need answer some very simple questions to see if they are eligible to receive support and, as a result, keep warm."
The service runs from December to March and the Responders to Warmth helpline (0845 6064566) is open from Tuesday to Thursday inclusive. The Team are also able to point people to other
agencies who may be able to offer financial support with the cost of boiler repairs or replacements.
"Since December 2018, we have helped various families and individuals across the County to keep warm." said a spokesperson.
"Cheryl, 35, runs a family and struggles to pay for the cost of electric storage heating at her property. She is on Income Support and has multiple medical issues. We were able to keep Cheryl and her family warm this Christmas by providing her family with oil-filled radiators, heated mattress toppers and electric blankets."