Lincoln's drag scene has been closed for over a year, but this hasn't stopped local queens putting on a performance. Online platforms have allowed them to put on covid-safe shows, but they are eager to perform to a live audience again.
---
The multi-coloured lights dance around the room and the music blares through the speakers. Suddenly everyone cheers, as the stage lights up and the cabaret queens swiftly enter. The audience are eager for the performance and the queens are ready to put on a show. This is a familiar setting at any drag entertainment venue pre-COVID-19 and something many of us probably took for granted before the pandemic.
As COVID-19 hit, like many, the drag entertainment industry was impacted by lockdown and the restrictions put in place. For a lot of drag queens, performing is an escapism and something they really enjoy. With indoor drag venues being shut, this was ripped away from them. Drag queens across the country had to find a way to adapt to still be able to do what they love. For a lot of us, work or pleasure, online platforms have become a particularly important form of communication over the last year. For drag queens across the country, social media and streaming platforms have allowed them to still perform, but in a completely different way. James King, otherwise known as Ella Demonio, is a Lincoln drag queen and is one of the local queens who have taken to social media to continue drag in lockdown.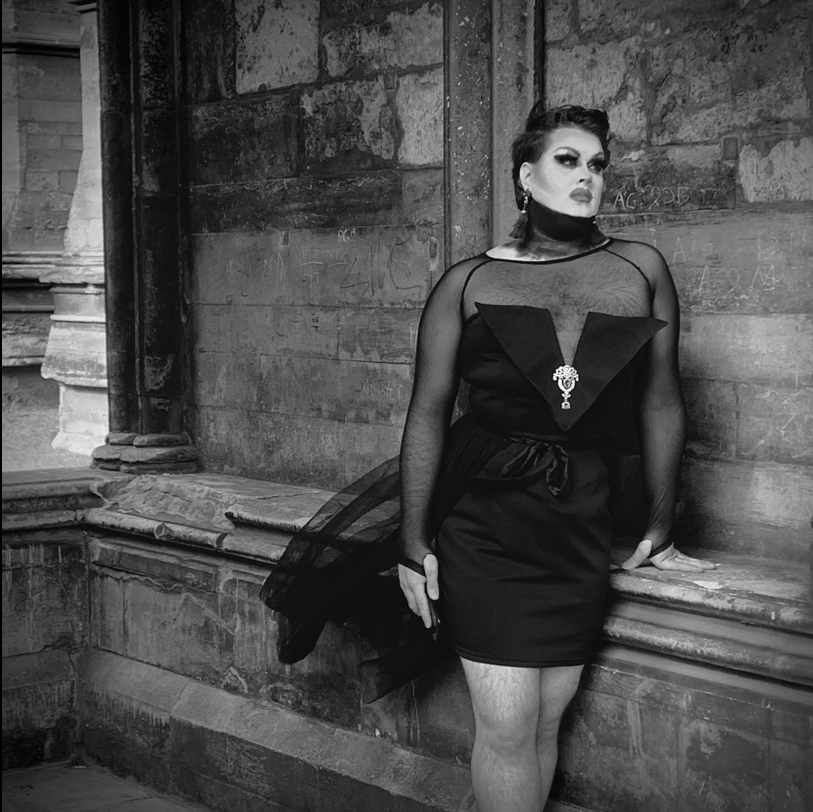 Labelling online platforms as a "saving grace", James and his fellow Lincoln queens decided to create a new show, which they could stream from their homes. The Haus of Hex comprises of Ella Demonio, Ex-Girlfriend, Pop Tart, The Witch Blair and Rio. James enthusiastically said: "It's been a really good experience to do the online shows. I've made a lot of new friends and got new drag sisters. It's been a very steep learning curve but enjoyable." Putting their shows out on social media, allowed the queens to engage with an audience again. James was pleasantly surprised by the reaction they received saying: "We're from a small town and we are not exactly big names like some of the other UK queens, but show views in the hundreds is great."
Online platforms have been able to provide these Lincoln queens with a platform to perform. However, James highlighted how performing online is not comparable to performing to a live audience. He said: "I would 100% rather be in the club. It's not fun performing for a camera because you don't have the interaction from your audience. You tell a joke to a live audience, you get interaction and you can keep going. But you tell a joke to a camera, it stops. It's dead. It can be really disheartening."
With the prospect of indoor entertainment spaces reopening, Lincoln's queens are excited to get back to performing properly. After over a year from the initial closure, an end date is now in sight. Under the Government's roadmap, nightclubs and indoor drag entertainment will be able to reopen from June 21. For Lincoln's queens, there is one particular hotspot they are excited to return to. The Scene is Lincoln's LGBTQ+ nightclub. Speaking about the reopening, James said: "I'm really excited for The Scene specifically to reopen. It's a homebase for a lot of Lincoln queens. It's a safe space for the community. It's going to be very important for it to reopen and a lot of us will be able to go back and have that space where we can express more than maybe we've been able to. So, I think with them reopening, it's going to be a big thing for Lincoln."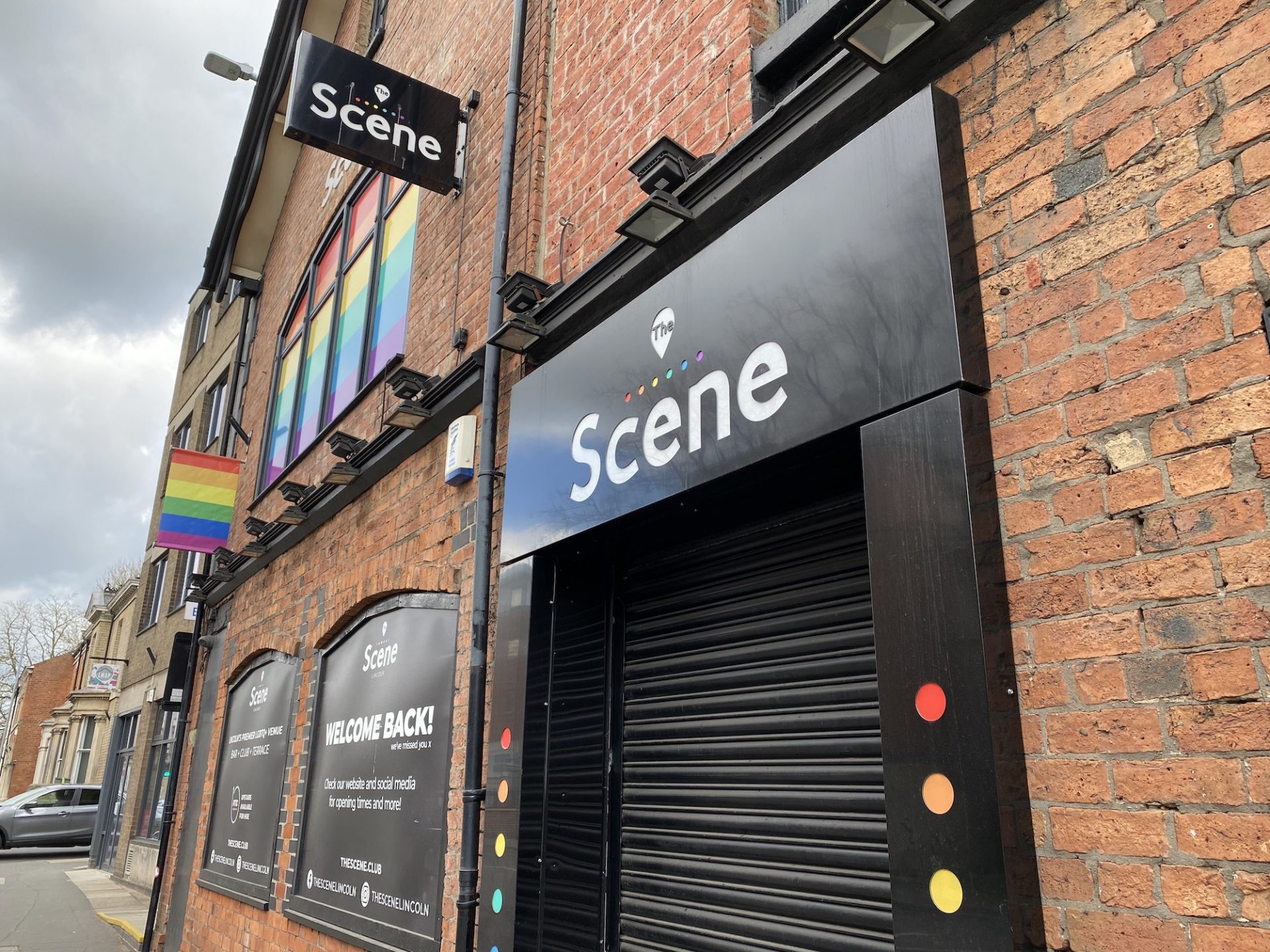 Not only have the local drag queens been impacted by COVID-19, but venues like The Scene have had a tough year too. Reflecting on the past year, Jason Reid, the director of The Scene said: "It's definitely been a hard year. At the start, it wasn't very clear of what support businesses were getting. Nightclubs got told to close, but we didn't get told how we would be helped. We have never really been mentioned up until recently. So, it was frustrating at times that we were kind of forgotten about and our industry is a big part of what everyone does."
With a reopening date now in sight, both The Scene and Lincoln's drag queens are counting down the days until they can finally get back to doing what they love properly. Looking forward to their reopening, Jason said: "It's definitely an exciting time. It means that we can all go back to what we love doing. It will be nice to see everyone's faces and say hello to customers and new faces. We have got all our old drag queens and DJs coming back. It's something people can get excited about or know that we are still definitely going to reopen and we are still here."
It's not just those working in the drag entertainment industry that are excited to reopen. Customers and audiences are looking forward to being able to go out again. Owen Lewis regularly attended The Scene before its closure and is excited to hopefully go back again soon. He said: "It's always great to see the entertainment at The Scene from the local drag entertainers and other guests. I'm really looking forward to it reopening. To see the live entertainment is going to be a wonderful mark in hopefully the end of some challenging times."
While it's still over a month until they can reopen, the drag industry is hopeful for the bounce back of drag entertainment. James, Jason and Owen are excited for the day the doors can swing open, the lights can go on and drag entertainment can resume normally; something none of them will take for granted again.