Following the announcement earlier this summer that saw £1.4m awarded to Lincolnshire's Police and Crime Commissioner Marc Jones, a further £1m has been granted for crime and public safety initiatives. 
The Government accepted 3 bids for a host of projects that will help protect and improve safety for women and girls.  
PCC Marc Jones is confident this will make a difference. He said: "I believe any extra funding to invest in innovative projects and technology designed to keep our streets and residents safe can only be a positive thing." 
Included in the bids are plans to install 15 additional CCTV cameras in Lincoln as well as the hiring of two new anti-social behaviour wardens.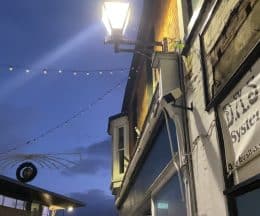 When questioned on the powers of these wardens, Councillor Sue Burke said: "They are unlikely to be authorised with any specific powers, their role is more supportive."  
The focus on improving safety for women and girls will see a 'Home Safe' project develop. If a woman or girl feels under threat, a token may be exchanged for a free taxi ride home with a partnering taxi firm.  
A study conducted via Lincolnshire Police found that 1 in 5 women in Lincolnshire are victims of sexual assault.  
Additionally, a survey aimed at young women in Lincoln found that 72% of respondents feel Lincolnshire's PCC isn't currently doing enough to tackle violence against women. 
In response to this Marc said: "While I am satisfied that progress has been made I recognise that we cannot rest on our laurels. More work needs to be, and will be, done to eradicate the senseless and appalling violence and threat that is a feature of too many women and girl's lives." 
This latest funding agreement will see Marc Jones successfully bring almost £2.4m in total into Lincolnshire to ensure communities are safe.  
If you or anyone you know requires help or guidance in relation to this topic, VAWG Voices is an independent group that creates a safe space for women to speak openly.  
The Lincolnshire Action Trust project Women RISE is a trauma informed service to help build resilience and support women and girls at risk in Lincolnshire.