A Lincolnshire dog rescue owner has called the Government's XL Bully ban 'absolutely preposterous.'
Sally Turzanski, owner of Lincolnshire rescue 'Breeds in Need', says that it is 'just ridiculous' to introduce another banned breed because of recent attacks.
The rules of the ban mean Ms Turzanski can no longer accept Bully dogs, she said: "We're having to turn down multiple people every day, it's absolutely heart-breaking because I want to help as many as I can."
Due to the tight timeframe of the ban, Sally says her options are limited: "The sad fact is that if we take in any dogs under the ban, we have to re home them by December 31 or legally have to put them to sleep."
Ms Turzanski is against the ban and said that the dogs aren't to blame: "It's worse than I could have imagined, these aren't dogs with behavioural issues, these are dogs who are being punished because of what they look like."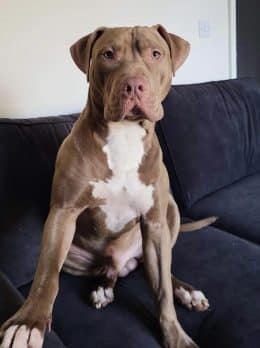 Chloe-Jane Jarvis, a student at the University of Lincoln, owns an XL Bully cross named Loki and has taken steps to ensure she can keep her pet: "It obviously affects us a lot because we've had to get him neutered, make sure he has insurance and buy muzzles that don't affect his breathing, so it's cost a lot of money to do, but it's worth it to be able to keep my dog."
Although initially upset by the ban, Miss Jarvis said that it's understandable: "I know that it's to make other people feel safe, even though we know he's a lovely dog, I do get other people's perspectives."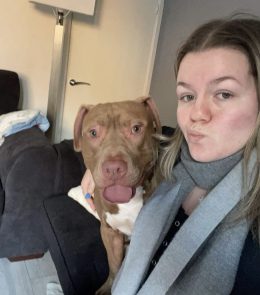 The UK Government introduced a ban on XL Bully dogs on October 31, in response to an increased number of incidents and deaths that involved the breed. Two major attacks took place in September and October 2023, which led to the dogs being added to a list of those banned under the Dangerous Dogs Act 1991.
A petition has been started to stop the ban of XL Bully Dogs and has received over 600,000 signatures. Parliament will debate this petition on November 27, 2023.
For guidance click here: https://www.gov.uk/guidance/prepare-for-the-ban-on-xl-bully-dogs