Although the BBC Trust has to approve the decision, it is expected that the channel will close next Autumn. 
The channel opened on the 9th February 2003, and was the first and only channel by the BBC aimed at a younger audience that wasn't Children's Television.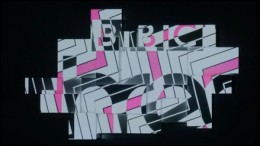 It has gone on to lead the ratings in the category, beating the likes of E4 and itv2, both of which are channels that compete for this audience.
In an email to BBC staff, BBC Director General Tony Hall explained that this was not the closure of a station, but the opening of a new service.
The channel will be moved exclusively online to the BBC's iPlayer service, although it is not clear if a 'live' stream of the channel will still exist, or if programming will just be available through the iPlayer On Demand services.
Earlier today, BBC controller of television, Danny Cohen, took part in an online Q&A with BBC Three viewers. Within minutes, the hashtag '#askdannybbc3' was the most mentioned phrase on Twitter, and remained so for a few hours.
It is not clear if the negative reaction so far and the petition set up will help sway the BBC Trust's decision in how they will handle the change.
In 2010, BBC Radio 6 Music had a similar dilemma under Director General Mark Thompson, but the Trust later reversed the decision.