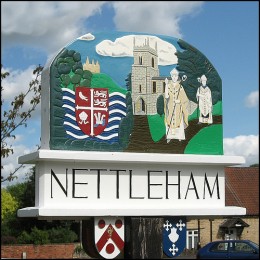 A parish councillor says plans to develop a new ground worth £1.6m for Lincoln rugby club in a village north of the city will not go ahead.
The club want to move to a new site in Nettleham, where they are proposing to build four full-size and seven junior pitches on 32-acres of land on Lodge Lane.
Lincoln rugby club, who currently rent the Lindum in St. Giles Avenue, submitted plans to West Lindsey district council in October. Parish Councillors in the village however rejected the idea.
John Ferns of Nettleham parish council described the proposal as 'incomplete' and says it needs to be reassessed.
"My feeling is that it is unlikely to go ahead. To make this work, you would have put a roundabout there and there just isn't the finances available to do that."
Councillor Ferns cited traffic concerns, location issues and the absence of a noise or environmental assessment of the area among the flaws with the plan.
A decision on the site is not expected to be made until the summer with application information still being gathered.
While Ferns insists Nettleham is 'pro-sport', he says the scale of the project is too much for a village of just 3,000 people.
"We're not against having a rugby facility here, but the problem is the size of the site.

"Our feelings are that it would be inappropriate, it would dominate and change the whole character of Nettleham."
Listen to the full reaction.
(polls)