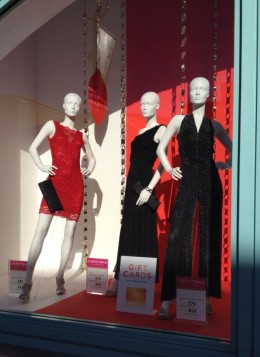 Debenhams has become the first major high street chain to unveil new size 16 mannequins. 
The new mannequins, which are being trialed in their London Oxford Street store, will be rolling out nationwide, including their Lincoln store, across the next few months.
Equalities minister, Jo Swinson, has also backed the scheme and is encouraging other high street chains to follow in Debenhams' footsteps.
With most shops using the a standard size 10 frame, the new mannequins are said to represent the average woman, increase their body confidence and give a fairer representation of what the clothes look like when worn.
The high street retail store tweeted about their success and in response there has been much positive reaction towards these new sized frames and research has found that happier customers buy more clothes.
Debenhams are have never been shy in defying conventional methods. Over the years they have banned airbrushing on swimwear advertising, used a disabled model in their Principles campaign and used a model over 50 in a lingerie campaign.