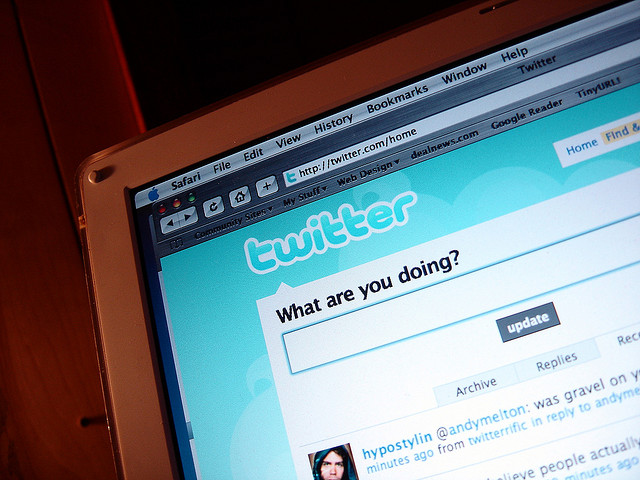 Shares for the social networking site Twitter will be traded for the first time at the New York Stock Exchange(NYSE).
Starting prices for the 70 million shares has been set at $26(£16) each, making Twitter the second big social media company to launch on a stock exchange since Facebook floated on the Nasdaq in May 2012.
Since the launch of Twitter in 2006, the sites has acquired more than 200 million users worldwide. Despite it's popularity, it does not make a profit. Losses for the third quarter of 2013 amounted to $64.6 million (£21.6m).
The flotation of Twitter is expected to make billions of dollars for some of the top names in the tech industry like co-founder Ev Williams and Jack Dorsey
The economic state of the company has drawn criticism and some question the value set for Twitter shares.
Thomas Freyman, director of valuations at the company BDO is worried that Twitter will fail on the stock market.
"Despite Twitter's price range valuing being more modest than some of the numbers bandied about over the last few weeks, this is still very high for a company that has yet to make any profits", he told the Guardian.
Mark Mahaney at RBC Capital Markets told the BBC that he expects Twitters shares price to rise after listing.
"Just as Google, Amazon and Facebook have become Internet utilities, so too may Twitter.  As a public, real-time, conversational and distributed platform, Twitter is becoming an essential service for consumers, businesses, media companies, and advertiser."" he said.
Earlier this month Twitter launched a "test float" on the New York exchange in an attempt to avoid the disaster that hit social media company Facebook after they floated last year.
Facebook saw their share prices fall sharply in the first months of trading, fueling speculation about the company's real value. After the initial slump, prices for Facebook shares have now risen and are now higher than on release.