There are only 32 days left until Christmas and the people of Lincolnshire can enjoy a new spectacle inside , away from the cold. The Indoor Enchanted Forest, starting on Saturday 26th November,  is hoping to bring a mystical element to a vision of floral delight.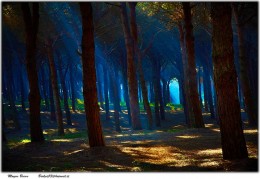 Doddington Hall will be hosting the new Christmas event for the first time. The indoor experience will continue on following weekends throughout Christmas from 10am to 4pm.
The Enchanted Forest will be surrounded  with  a floral display created by the National Association of Flower Arrangement Societies (NAFAS). As well as this, a variety of woodland animals will be around the hall exploring the natural environment of the indoor world.
There will be an entrance fee of £6 and children under 14 have free admission.