A local Ice cream shop is now receiving it's second generation of customers. The Ice cream parlour in Lincoln which located on the steep hill finds that despite the cold weather ice cream is still popular.
'Recently it seems to be a year round product and that children will eat all year round.' says manager Claire Dennett.
Claire also has found people who visited the shop when they were children are now brining their families now their adults.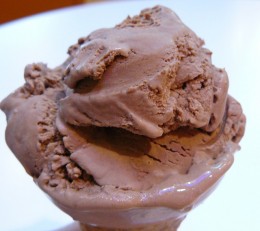 'Were having the second generation of customers coming in now with parents who used to come to the shop when they were younger.'
Talking about special flavours they have during the winter Claire said they offered to two festive flavours.
'During the winter we offer special flavours which include Christmas pudding and cinnamon.'
Claire Dennett manager of the Ice Cream Parlour talks about what the shops like duirng the winter.