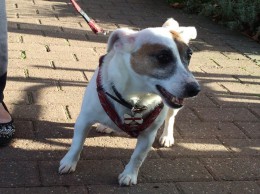 Lincoln City Council are protecting man's best friend for free today.
Picture the scene. The children are crying yet the house is eerily quiet. The silver dog bowl on the kitchen floor is still full of food – longer than its ever stayed there before! The family dog is missing.
You call the local radio station, put a post on facebook and spend twenty minutes finding printer ink to make a "lost pet" to stick on every lamp post on the street.
But what are the chances of your furry friend returning?
Significantly higher if they're microchipped!
Today, for one day only, Lincoln City Council are offering a free microchipping service for dogs.
The session, which has been organised by City of Lincoln Council's Neighbourhood North Team, will take place at the Lincoln MS Therapy Centre, 50 Outer Circle Drive, from 10.30am to 3pm.
Members of the Neighbourhood North Team will be there on the day to answer any questions or concerns people may have.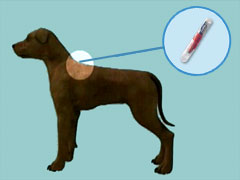 Noel Tobin, Neighbourhood Manager North, said: "This is a fantastic opportunity for responsible owners to have their dogs microchipped for free.
"We are very appreciative of qualified vets from the Dogs Trust giving up their time to come to Lincoln and help out."
Microchipping will be carried out on site by a qualified vet from Dogs Trust and will be free to anybody with a dog older than 12 weeks.
It will be a legal requirement for all dogs to be microchipped by April 6 2016.
For more information call the Neighbourhood North Team on 01522 544500.