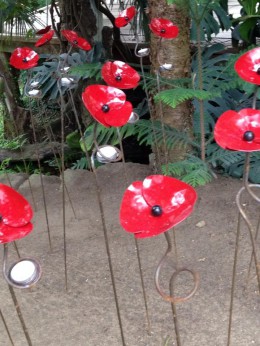 A Lincoln art exhibition remembers the fallen of the Pals Brigades.
Three hundred and four poppies are on display in the Sir Joseph Banks  Conservatory in the Lawn, Lincoln, to represent the 304 Pals Batallions in the British Forces in WW1.
Of these poppies, one hundred are special "tea-light editions" to mark the centenary of the start of the war.
As well as helping to commemorate the sacrifices made by members of the pals batallions, the display hopes to raise money for the Lincolnshire branch of the Royal British Legion. The poppies in the display can be purchased for £20.