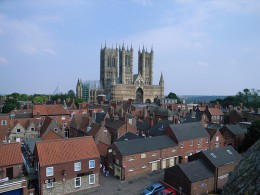 The number of houses sold in Lincoln has increased over the past year by 27%.
Figures released by Lloyd's Banking Group showed that the number of properties sold in the first ten months of last year incrased by over a quarter.
This is part of a national trend where most of areas saw a significant increase in homebuyers, however Lincoln eclipses that figure of 21%.
The East Midlands saw the highest year on year increase in house sales with a 26% jump.
However, the statistics for Lincoln are still a distance away from the number recorded before the recession in 2007.
By @Ray11Liam