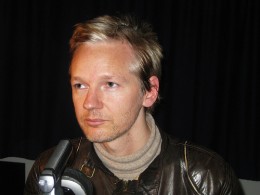 Julian Assange, founder of the website Wikileaks, has been arrested by police in London.
The 39-year-old Australian, has been the subject of a European arrest warrant, and has been accused of sexually assaulting two women in Sweden.
Mr Assange handed himself in at a London Police station and  is due to appear at City of Westminster Magistrates' Court today.
Mr Assange has been brought into the spotlight for leaking confidential government information from America, which has led to the embarrassment of several superpowers around the world, but despite the arrest of Mr Assange, his supporters have vowed to continue his work.