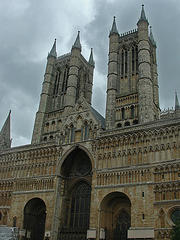 Lincoln's annual 10k race is just two months away and this year looks as though it's more popular than ever.
The race is now in it's 15th year and according to recent statistics, entries for the event are up 50% on this time last year.  The events organisers, Lincoln City Council, have said the influx of entries is down to the new website.
City Vibes Charlotte Reid has more..