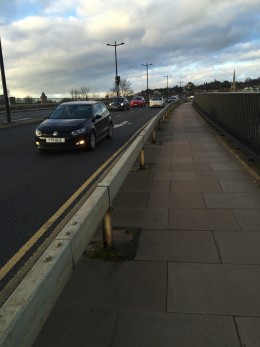 Lincolnshire County Council have said they're ready to implement new changes to battle the winter weather in the coming months.
This upcoming winter could be the coldest in 50 years according to the World Meteorological Organisation, as this year's El Nino could lead to the UK's coldest winter since the 'Big Freeze' in 2009.
Forecasters are predicting that this winter could lead to the heaviest snow-fall in decades, however Richard Fenwick, a highway officer who is in charge of the winter weather operations in Lincolnshire, said his team are prepared for the winter weather:
"A lot of planning goes on in this summer, which seems unusual to people who aren't used to it, but it's our job to sort things out and really as much planning happens in April as in the winter months," Mr Fenwick said.
Mr Fenwick also highlighted that he has some useful additions at his disposal for this winter which should as a result, enable his team to be more efficient when dealing with this winter's weather.
He said: "One of the main things this year, that we've received from the Met Office, is that we've started to get route-based forecasts where we can map our winter network, road by road."
"Instead of a general forecast, we can break the roads down, which will tell use route by route the roads that are going to drop below zero and the ones that will have frost or snow."
Fenwick also said how Lincolnshire partner with other counties to exchange winter strategies, but he's also keen on the county implementing techniques used across the Altantic.
"There are still countries that use dry salt, but other countries especially in America, only use liquid instead of dry salt," Mr Fenwick explained.
"That's something that we should consider in the future, but we need the resources and infrastructure to do that."
Road gritting routes can be found here while more tips to keep safe during extreme weather can be found on the Lincolnshire County Council website.