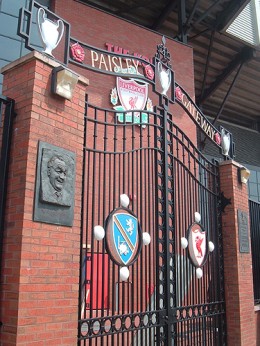 A new high bid has been made for Liverpool Football Club by a Singapore billionaire as the club's court battle reaches the High Court.
Peter Lim, who has an estimated net worth of £1bn according to Forbes magazine, has made a bid of £320m for the Anfield football ground. His offer trumps that of New England Sports Ventures, who had previously had their offer accepted. Despite the offer being accepted, the current owners said that their bid wasn't enough.
Lim's bid comes as Liverpool's high court battle to resolve a power struggle on their board of directors reaches the High Court. It has been revealed that last weeks deal between New England Sports Ventures and the club was legally binding and can only be trumped by the new bid if the board of Liverpool looses this court case.
As well as this bid, Lim is proposing a £40m kitty for new players during the upcoming transfer window, something that may excite Liverpool fans.
The high court battle could see the club go into administration if they fail to meet a debt deadline on the 15th October. This could pose a real threat to the team as it would mean that they would have points deducted at the beginning of the season and could see them up for relegation if they are unsuccessful at reclaiming the points during the season.