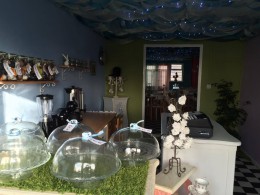 The magic of Alice in Wonderland will soon be arriving in Lincoln, as a local couple open a brand new tea room.
Named The Rabbit Hole, Kurt and Alice Machin, aged 27 and 23, decided to give up their previous jobs in retail in order to dedicate themselves to the enterprise.
They left their jobs just two weeks ago after collecting the keys for their new premises, on Garmston Street in the city centre.
"We got the keys on Wednesday or Thursday night, I left on Thursday and we've been here ever since," said Alice.
"We started painting on the Saturday and we're opening this Saturday which is exactly two weeks since we started painting."
The couple plan on dressing up as beloved characters from the classic novel and customers can expect to see creative décor to reflect the story: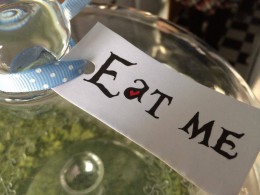 "Every wall is different, so we've got a rabbit theme, the Cheshire cat and the Mad Hatter as well as the cards and the Queen of Hearts theme," Alice says.
"The roof is all fairy lights and covered in fabric so it looks like they sky as well."
The young business partners also hope to expand their venture in the future, with other tea rooms based on stories from comic books.
The Cafe opens tomorrow with a range of foods and drinks based around the books.