Network Archaeology has won a national award following its work on Lincoln's Eastern Bypass, becoming the only archaeological company in the industry to achieve such accreditation.
The Lincoln based firm has been awarded the Considerate Construction Scheme's (CCS) 2018 'National Company and Supplier' award. The CCS recognised Network Archaeology as having some of the highest standards of working in the country.
Their work is part of the Lincoln Eastern Bypass – a £120 million project building a 7.5km road around the East of the city.
During their investigations in the Witham Valley over the past two years, more than 250,000 individual artefacts have been recovered, including a Middle Saxon Christian cemetery with over 750 skeletons – one of the largest to have been discovered in the UK.
Network Archaeology said: "This was probably the largest single archaeological project in Lincolnshire with national and international significance representing 12,000 years of Witham Valley human history putting the county firmly on the archaeological map!"
One of the discoveries was an oak log-boat from the Bronze Age. The Bronze Age began in Europe in about 1250BC, meaning artefacts such as these could have been in Lincolnshire for at least 2000 years.
As for the cemetery, the Middle Saxons, who were originally Pagans, adopted Christianity in the 7th Century. This allows historians to date the cemetery as having been there since around 600AD; nearly 1500 years ago.
Councillor Richard Davies, executive member for highways, said: "Network Archaeology went above and beyond in providing a high quality service for us."
He added that, through analysis and reporting on the discoveries, "we can better understand what these artefacts mean and how they fit into what was happening here thousands of years ago."
Isabel Martinson, CCS's Executive Chairman, said: "Winning an award is an immense achievement and one which is highly regarded throughout the industry."
The Lincoln Eastern Bypass archaeology roadshow, held at the Collection Museum in Lincoln, gave the public a chance to interact with the recovered the artefacts.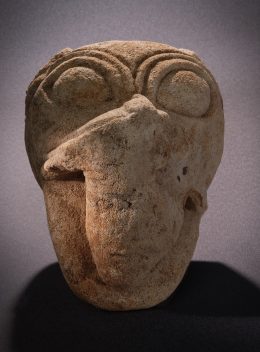 As well as seeing and touching the ancient discoveries, there were virtual reality experiences and crafts activities set up for children. Councillor Davies said: "We offered people a chance to learn about these amazing artefacts we've discovered right on their doorstep."
Network Archaeology said: "The events and workshops touched many people as being local they could relate to the findings and the people who had lived in the area before them. The support and interest has been immense!"
Lincoln's Eastern Bypass looks to encourage growth and reduce traffic congestion.