ITV Calendar's weatherman Jon Mitchell gave a special weekend report for Cityvibe on Siren 107.3 fm.
Jon predicts that there will be no more snow over the rest of the weekend. However, there is going to  temperatures of -6 degrees celsius in rural areas tonight and there will be widespread frost. Roads that haven't been treated will be  "icy and treacherous"  he said.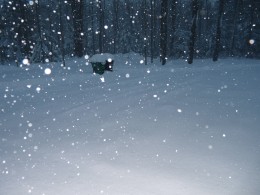 Tomorrow will be the best day of the weekend as it will be dry with some sunshine in the morning. It will still be very cold with temperatures below freezing at -5 degrees celsius in the morning and highs of 0 degrees celsius.
On Sunday, there will be cloud brought in from the North and some outbreaks of rain and drizzle but it will be warmer with highs of 5 degrees celsuis. "It will be a bit dull, grey and misty" said Jon.