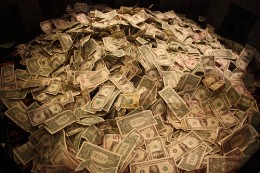 Residents of Lincolnshire are being given the power to fight fraudsters who send them scam mail  through the post or via the Internet during the national, Scamnesty campaign beginning February 1st.
People are being urged to fight the fraudsters by collecting the scam mail they receive, for example the multiple emails most people get telling them they have won the lottery or pretending to be from their bank, asking for account details and dropping them into designated 'Scamnesty' bins located in eleven Lincolnshire libraries across the county.
Mail dropped into the bins will provide valuable intelligence or the OFT and Trading Standards services
Peter Heafield, Head of Lincolnshire Trading Standards said "Nearly half of the UK adult population has been targeted by a scam, and every day there are unscruptulous amounts of fraudsters trying to con people out of their cash".
In total 171 calls were made to Consumer Direct about scams from people in Lincolnshire last year.  During the Scamnesty month people can report online scams to a virtual bin on the Consumer Direct website. Fake prize draws recieved the most complaints last year followed closely by fake Lotteries
The scamnesty bins are located in the following libraries: Lincoln, Boston, Grantham, Louth, Skegness, Mablethorpe, Gainsborough, Stamford, Sleaford, Spalding, and Horncastle
Consumer Direct website – www.consumerdirect.gov.uk/scamnesty