A historic estate in Lincolnshire is planting a 70-acre wood to celebrate Queen Elizabeth II's 70-year reign. Burghley House has been confirmed as the first location to plant a celebratory woodland for the Platinum Jubilee.
Peter Glassey, head forester at Burghley Park, said he "feels a real privilege" to be leading the planting, and it is an honour for the whole estate due to their "long association with the royals" as Burghley House already boasts Diamond Jubilee woods for both Queen Elizabeth II and Queen Victoria.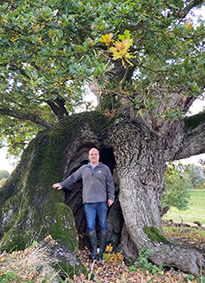 The Jubilee will take place later this year between the 2nd – 5th of June, and to celebrate this, The Queen's Green Canopy (QGC) initiative has been set-up. The QGC is a charitable organisation which encourages everyone to 'plant a tree for the jubilee'. The celebratory woodlands are also an excellent way to help the environment, and the patron for the QGC is Prince Charles, who often voices his concerns about climate change.
This is great news for the county as the woodlands will be public and the house will hold community days for people to get involved in planting. Gary Waterfall, Deputy Lieutenant for Lincolnshire holds the county's responsibility for the QGC and said: "We want to see as many trees planted as we can, we want trees that will be there for generations afterwards". "The aim is to have this unique tree planting initiative to commemorate her majesty's jubilee which has never been achieved before."
The Woodland trust and QGC websites have more information for anyone who wants to get involved.