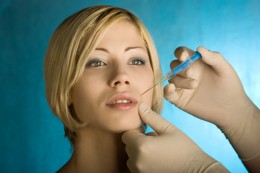 Cosmetic surgery operations are on the rise, with breast augmentation being the most popular.
Statistics from The British Association of Aesthetic Plastic Surgeons (Baaps) have shown an 12% increase from 2014 to 2015.
According to Baaps, there were almost 46 thousand procedures last year as opposed to almost 52 thousand this year.
As well as breast impants- eyelid surgery, neck lifts, nose jobs and fat transfer operations were in the top 10 cosmetic procedures in 2015.
Although many people may think plastic surgery is only for women, Baaps statistics have shown that from 2014 to 2015, there was a 20% rise in male liposuction and a 13% increase in 'man boob' reductions.
Although just 9% of cosmetic operations are performed on men in the UK, their numbers have nearly doubled over the past decade.
According to Baaps, in 2005, there were 2,440 procedures performed on men. In 2015, the figure was 4,614.