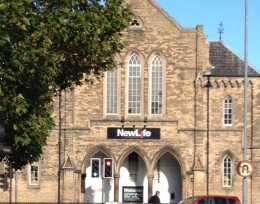 New research has discovered that the equivalent of six meals a week are being thrown away by British families.
The Waste and Resources Action Group (WRAP) have reported that bread, milk and potatoes are just some of the staple foods which are thrown out every day – costing families up to an extra £60 a week.
Reasons for food waste include large portion sizes, over buying and confusion over food labeling, therefore WRAP are calling for the Government to tackle the problem by working closely with retailers.
These revelations come just weeks after Tesco reported that nearly 70% of its bagged salad was wasted every year. Supermarkets have revealed that they are putting many schemes in place to prevent waste, including removing sell by dates, rearranging their bakeries and ending multibuy offers on fresh food.
Despite this, 13 million people are still living below the poverty line and rely on food banks for three of their weekly meals.
News reporter, Lucie Millitt, spoke to Lincoln's New Life Foodbank's coordinator, Bethan Lloyd about how more education is needed about portion control.
[audio: https://archive.org/download/LincolnFoodbank/Foodbank-Lucie.mp3]