The Swanpool development has been labelled as a 'sustainable urban extension' as councillors voted 16 to 11 in favour of the proposals.
The development will be Lincoln's biggest project in decades, injecting a huge investment into the city and providing hundreds of new jobs.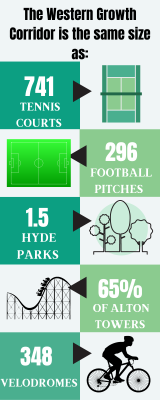 But it comes with its pitfalls.
The Western Growth Corridor is currently 240 hectares, meaning the project will completely change the environment in Lincoln. The proposed 3,200 dwellings will strip away Lincoln's greenery and increase carbon emissions in the already congested city, say objectors.
Resident Fen Kipley, who lived in uphill Lincoln and played on Swanpool as a child, said: "Swanpool is a place where people can go to get a breathing space and see wildlife. We're going to lose this."
"Obviously, the traffic and the air pollutions are an issue, but we're also losing the green space that we've needed over the past few years."
The area is also thought to be at risk from flooding. Ms Kipley spoke at the planning committee meeting and said: "If you must raise the land a metre before you build houses, that gives you an idea that perhaps that piece of land is not the most suitable."
Councillor Ric Metcalfe, the Labour Leader of the City of Lincoln Council, said: "The reason for wanting to develop 3,200 new homes is because it's within walking distance of the city centre, that's why it's called a sustainable urban extension.
The Environment Agency had some concerns, and we've worked with them over a very long period, and we now have measures in place."