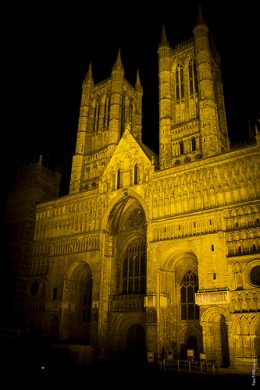 Lincoln Cathedral will turn its lights off for an hour on Saturday as a part of the WWF's Earth Hour.
The World Wildlife Fund says Earth Hour is "the world's largest demonstration of support for action on climate change."
Last year, people from 178 countries took part to show support for the environment and to grow awareness of climate change.
At 8.30pm this Saturday, the Cathedral will be cloaked in darkness for an hour, on the 10th anniversary of the yearly Earth Hour event.
British landmarks such as Buckingham Palace, the London Eye and Edinburgh Castle will also go dark on Saturday.
The hashtag #EarthHourUK can be used to spread the word about the event, and people all around the world will join in by cutting the lights this weekend.
Earth Hour first began in 2007 in Australia, and in 2008 Google even joined in and had a black out.
For more information, visit the official website for Lincoln Cathedral or the WWF website. Members of the public can sign up here.