Classic Cars at the Lincoln classic car rally hundreds of cars and trucks were on display on the Brayford Waterfront on the 23rd of April. The event took place between 10am and 4pm in the day and the shops of the Brayford was open for visitors to shop afterwards.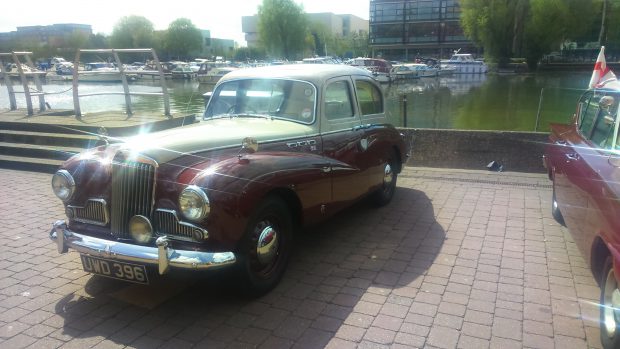 Some of the classic cars, trucks and bikes that were on display are the Rolls-Royce, Rover and Ford Cortina amongst many others. For car enthusiasts this is a significant event and it was well attended by spectators taking photos. Many of these cars are no longer sold widely offering older generations the chance to peruse with nostalgia.
Most were brightly coloured cars that are not often seen on the roads anymore, many were bright yellow, blue, red and green, whereas most cars now are black, silver and occasionally red.